When I was a teen and first interested in writing poetry, I noticed in an almanac that I shared a birthday with the poet Arthur Rimbaud. I thought that perhaps because we shared a birthday (October 20) even though I was born 99 years later, perhaps we were similar.
I looked up
Jean Nicolas Arthur Rimbaud
. Right off, I realized that I had been pronouncing his name in my head incorrectly - not rim-baud but ræmˈ-boʊ. He was a French poet known for surreal themes, though he prefigured surrealism. He started writing at a very young age, was an excellent student, but abandoned formal education when he was my age and ran away from home to Paris during the Franco-Prussian War.
He was described as an
enfant terrible
of poetry. He was a literary bad boy, and became a mercenary arms dealer. He produced most of his writing in his late adolescence and early adulthood. He completely stopped writing literature at age 20, after he had put together assembling his last major work,
Illuminations
.
I was not a bad boy. I never dealt weapons. He wrote a lot of prose poetry and his poetry is nothing like mine.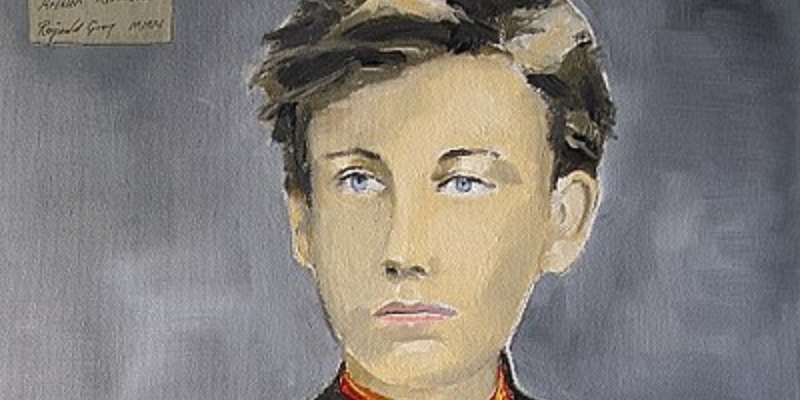 Rimbaud
Years later, I discovered that the American poet
Robert Pinsky
also shares my birthday. Not only was he born on October 20 but we share a birthplace (New Jersey) and both received our BA at Rutgers College. Robert was born during WWII and I was born during the Korean War but at least we were born in the same century.
I like Pinsky's poetry, but it is not like my poetry. He was our Poet Laureate (1997-2000) and he is the author of nineteen books. I met him twice when he gave readings at the Dodge Poetry Festivals. I mentioned our shared birthday and he reminded me that we also share the day with NY Yankees legend Mickey Mantle. Mantle was my birthday inspiration as a kid. I wanted to become a Yankee. I was a decent ballplayer, played the outfield like Mickey, but though I got lots of hits and stolen bases, I could not hit those long balls.
Pinsky
Did I learn anything about poetry from my poetry birthday buddies? Yes. First off, I looked up their poetry which I had not read earlier. I learned some other things, but that brings us to this month's prompt.
Do some research and find out who was born on your birthday. (Just search on Wikipedia for the date to start.) See if you find a poet. Any connections to your own life or poetry? You could also choose a writer or really anyone that interest you or you feel some connection to as the inspiration for your poem.
Postscript:
I could not find a model poem for this prompt, (If you know a poem that fits, post it in a comment.) but I did find that Pinsky and Rimbaud both have poems titled "Antique." Are they connected? Did Pinsky know Rimbaud's poem and was he influenced by it? (Got any answers? Post that in a comment.) Give them a read:
"Antique" by Robert Pinsky
and
"Antique" by Arthur Rimbaud
.